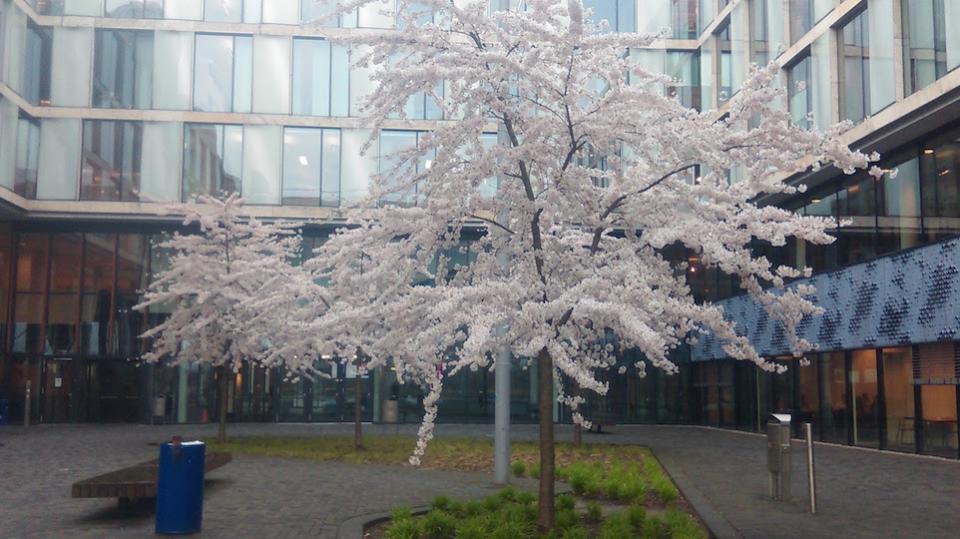 EDISON is a 2-year EU-funded project that has been set up, starting from September 2015, to pursue the establishment of the data scientist as a new profession in support of e-Infrastructure needs and beyond. Demand for data scientists exists beyond the research infrastructure domain in all areas from research to commerce as well as policy-making and other matters of governance. Understanding the needs of the broader market will guide us in helping define the learning needs for data scientists as well as the additional soft-skills that will equip them for long and fruitful careers.
EDISON has been structured to deliver a collection of specific products that will have a positive and marked influence on the establishment of the data science profession and provide a basis for coordinated work between the demand and supply sides. The core of this collection is three packages that will have captured the key elements of the platform that connects the suppliers of trained data scientists with the organisations that have need of such professionals. These publically available documents will formally define the data scientist profession through a Data Science Competence Framework (CF-DS) that will provide a methodological basis for designing the Data Science curriculum for universities and professional training institutions based on a Data Science Body of Knowledge (DS-BoK) and a Data Science Model Curriculum (MC-DS).
The core EDISON consortium comprises seven partners from different countries across Europe. Namely: University of Amsterdam, University of Stavanger, University of Southampton, Research Institute for Telecommunication and Cooperation (FTK), European Grid Initiative (EGI.eu), Engineering (Ingegneria Informatica s.p.a.) and Inmark Estudios y Estrategias. These organisations are represented by a team of highly motivated individuals experienced in many aspects of the big data landscape covering academia, industry and research infrastructure. However, others with interests in this area are welcome to get involved.
We are very keen to gather input, feedback and ultimately take-up and endorsement from those across Europe and beyond, with interests in the establishment of the data scientist profession. As the project unfolds we will announce a range of mechanisms whereby interested parties can get involved. These will range from workshops and talks, to questionnaires and surveys, to champions and liaison groups. See our website for further details: http://edison-project.eu
There is no clear definition so far of what a data scientist is, but there is a lively debate on the topic and more importantly a lively market of recruiters offering to pay good salaries for what they perceive is a key role for the future. The consensus appears to be that a data scientist role is something between a data analyst, a statistician and a computer scientist but having sufficient domain specific knowledge and possessing of other pioneering scientific research qualities too. Another perspective on this complex role is sometimes referred to as a "T" shaped skill set. By this, it is implied that individuals possess a breadth of skills such as academic curiosity, story telling, product sense, engineering etc. but also deep statistical and machine learning competences for example. Furthermore, we believe that tomorrow's Chief Executive Officers will be pooled from these data scientists of today. Such individuals will possess the insight, experience and wisdom to lead the major enterprises of tomorrow in an increasingly data-centric world.
This is a good question. The answer is something that the EDISON project is determined to find out. The courses that are delivering data scientists today are probably too heterogeneous to provide a clear answer, and the employers that are recruiting data scientists are probably equally as diverse. The honest answer is that it is too early to say. But those that do have what it takes are destined to go a long way.
EDISON is currently set to run until August 2017. By this time we will have delivered our formal analysis of the Competence Framework, Body of Knowledge and Model Curriculum. However, we will have produced draft versions of these documents by early 2016 that will be made available for public review and discussion. We will ultimately have amassed a wealth of data in producing these documents and we will also have assembled a network of interested and knowledgeable individuals from various sectors and domains with strong interests in the profession. We envisage that the near-final outputs will emerge during the course of the second year of the project, in time for us to see, capture and exploit the benefits of these deliverables. The first year will largely be about awareness raising, both of the project activities and the emergent profession, and also engagement with a view to fact-finding and commenting on the works in progress.
EDISON has been created because we feel there is a clear mismatch between the supply side and the demand side of the data scientist pipeline. Moreover, as the demand for what is understood to be data scientist grows more rapidly, this gap becomes ever wider. We believe that this model is more complex but yet addressable. The two-sides of the marketplace – education and training suppliers – and research and commercial employers on the demand side – can be much better understood and supported, and in doing so, EDISON can play a role in supporting a network or platform that helps orchestrate the players in order to maximise the matching of data scientists to jobs.
In playing this matchmaking role between the activities of the educators and needs of the employers, EDISON will make an impact on both sides of the equation, and in doing so, raise the applicability and hence salaries of the data scientists.
EDISON will make an impact on the quality and competitiveness of academic and professional training programmes by providing a Data Science Competence Framework (CF-DS), Data Science Body of Knowledge (DS-BoK) and Data Science Model Curriculum (MC-DS) that will incorporate the best academic and industry practices and expert experience obtained through our outreach and engagement. In particular through knowledge gathered and ratified through our EDISON Liaison Groups (ELG) and Champion Universities.)
For all of the above efforts and activities to really hit home we believe that EDISON has also to support the process of endorsing the courses and certificates that individuals need and accrue in their quest to become the key professionals of tomorrow. This will also involve identifying and collaborating with the bodies and institutions that will endorse and ratify the professionals as they build their status.
The project will establish an Education and Training platform and also an Education and Training Marketplace. The purpose of these is to support Universities in setting up new courses and to this end virtual labs with specially provide datasets will be made available.